WE UTILIZE OUR VAST NETWORK OF RESTAURANTEURS – NIGHTLIFE IMPRESARIOS – DEVELOPERS – HOTELIERS – INVESTORS – ENTREPRENEURS – TENANTS – LANDLORDS – ATTORNEYS – CONSULTANTS – INDUSTRY EXPERTS TO CREATE OPPORTUNITIES.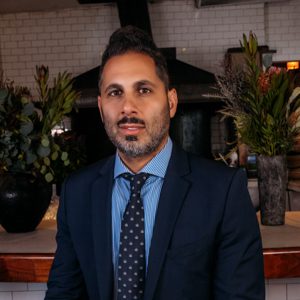 Elan Kermani, a licensed broker in California and President/Founder of CityStreet Commercial, is a Los Angeles native, having graduated from Beverly Hills High School in 1997. Mr. Kermani was previously Vice President at Alfred Realty, specializing in selling and leasing restaurants, retail, development, income, and other hospitality and entertainment-related properties in the Greater Los Angeles area. Mr. Kermani served as Vice President for Alfred Realty until the 4th quarter of 2018, where he flourished in premiere restaurant and hospitality real estate, with an in-depth understanding of data, comprehensive property studies, market research, and knowledge. Mr. Kermani created CityStreet Commercial in the first quarter of 2019 and continues to do the same. Since 2004, Mr. Kermani has brokered, consulted, and closed over $400M in transactions. Mr. Kermani's tactical marketing strategies, personable qualities, and aggressive dedication to his craft have allowed him to stand out and excel in the industry.
Leslie is a Los Angeles native advising Southern California-based clients in office, industrial, retail, and hospitality since 2013. Leslie joined CityStreet Commercial from URBAN LIME Real Estate, where she held the title of Vice President. Over the years, she has completed transactions ranging from high-end retail investment sales retail and office leasing to asset sales. Leslie evaluates trendy and affluent consumer trade areas across Southern California, working with fitness and wellness concepts, hospitality groups, and fashion designers. With her intrinsic knowledge of the LA market and insight into the latest retail and restaurant trends, Leslie is a tremendous asset to her team.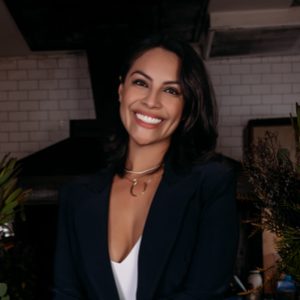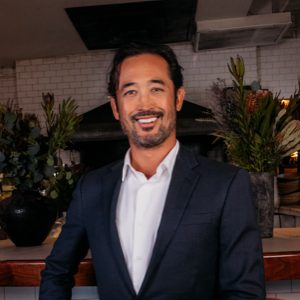 With a focus on concept development, operations, construction, design, and real estate in the hospitality sector over the past two decades, Shane Won Murphy has played an integral role in the expansion and growth of the Zinqué Hospitality Group since its inception in 2010, now with 8 locations and five more in permitting or under construction. Other notable projects Shane has worked on include Vespertine, Josiah Citrin's Charcoal, Cosa Buona, Bestia, Atrium, Little Joy, and The Lonely Oyster. In April of 2023, Shane opened Isla on Main Street in Santa Monica with chef Brian Bornemann of Crudo E Nudo.
Before focusing on hospitality, Shane was a partner at Urban Pacific West, developing luxury real estate throughout Southern California, and currently holds the title of Executive Vice President at CityStreet Commercial in Beverly Hills. He is recognized for his knowledge of global trends in lifestyle-driven consumer markets.
During his teenage years into his early 20s, Shane was a competitive surfer living in Hawaii, Half Moon Bay, Santa Barbara, and Laguna Beach.
With 19 years of real estate experience, Kristin McCann has joined CityStreet Commercial as Senior Vice President. She has a diverse portfolio, representing tenants and landlords in New York and California. In Los Angeles, she has assisted tenants like Rashida Holmes, chef of Bridgetown Roti, and Milk and Honey Spa in establishing their first locations. She also has notable work with landlords, such as Rockwood Capital and Regency Centers, overseeing significant leasing projects in Westlake Village and Westwood.
In New York, Kristin successfully revitalized a West Village/Hudson Square vacant section by facilitating leases, including a 5,000-SF space for Houston Hall. She also played a crucial role in Amy's Bread leasing a large facility in Long Island City. Before joining City Street, she served as Vice President at Elevate Retail Group and worked at RKF and Sinvin Real Estate.
Holding a Bachelor of Arts in Art History from UCLA, Kristin started her career at Sotheby's auction house and is a Licensed Real Estate Salesperson in California.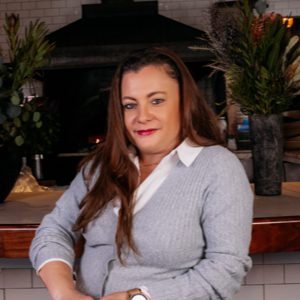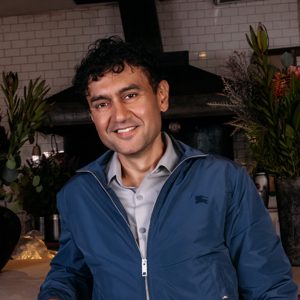 Guru Thapar stands out in the commercial real estate industry as a professional with a unique blend of entrepreneurial success and specialized expertise. His journey in the sector is anchored by his experience as the owner and operator of three successful restaurants. This venture not only honed Guru's business acumen but also endowed him with a deep understanding of the hospitality industry, an insight he now brings to benefit his clients in commercial real estate.
In his role as a commercial real estate agent, Guru focuses on assisting restaurant owners in maximizing the value of their properties. His approach is enriched by his firsthand experience in the industry, particularly in areas of permitting and optimal property usage. Guru's unique perspective enables him to identify and unlock hidden values in properties, ensuring that his clients achieve the best possible returns on their investments.
Beyond his expertise in the restaurant sector, Guru is a certified specialist in the Low-Income Housing Tax Credit (LIHTC) Section 42 program. This specialization underscores his commitment to community development and affordable housing. He provides invaluable guidance to developers and property owners, helping them navigate the complexities of underwriting and funding for low-income housing projects. Guru's work in this area goes beyond mere business transactions; it reflects his dedication to creating sustainable communities and making a positive societal impact.
Guru's philosophy in real estate is built on the foundations of trust, transparency, and a shared vision for success. Whether he is assisting restaurant owners in leveraging their property's full potential or guiding clients through the nuances of LIHTC Section 42, his goal is to deliver exceptional service and results that exceed expectations.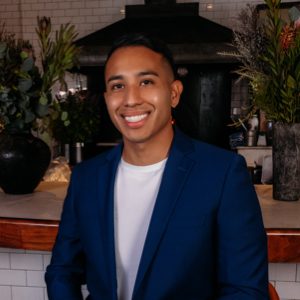 Associate / Director of Marketing
As a Long Beach native residing in the heart of Downtown Los Angeles, Christian Montoya has spent the last ten years working in design and marketing with corporations such as Colliers, CBRE, Cushman & Wakefield, and many more. He holds the title of Associate and Director of Marketing for CityStreet Commercial. With a background in branding, design, and marketing, he's been able to fluidly apply his skill set to real estate leasing and investment sales. Working with creative talent and businesses domestically and internationally has given Christian an undeniable advantage in this field.
Brandon Pluta began his career producing and promoting events for some of LA's most renowned hospitality brands. Specializing in high net worth and celebrity relationships, Pluta developed a strong understanding of portfolio diversity and a vested interest in real estate investment.
Following a seamless transition to commercial real estate, Pluta specializes in selling and leasing restaurants, retail, development, income, and other entertainment and hospitality-related properties in the Greater Los Angeles and Orange County regions. Brandon's exposure to the entertainment industry makes him a valuable asset for investors looking to enter and expand their portfolio in the space.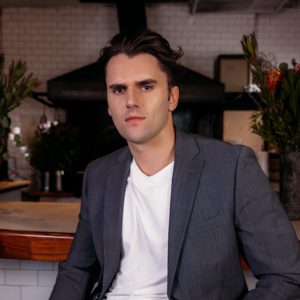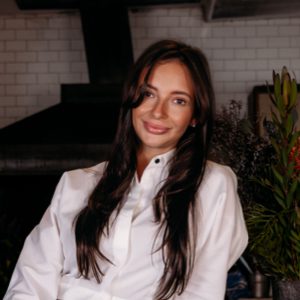 Hali is a driven, charismatic, and dedicated individual specializing in the hospitality industry, having previously managed a team for SBE. After graduating from Chapman University, she immersed herself in the entertainment, architectural, and abundantly diverse culture of Los Angeles. Hali has worked with a broad network of leaders, artists, and entrepreneurs and is significantly in tune with the desires of her clients. She consistently exceeds expectations in her client relations.